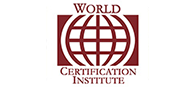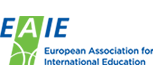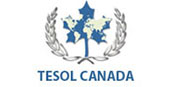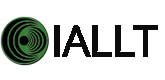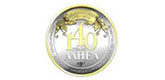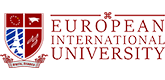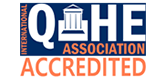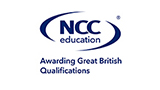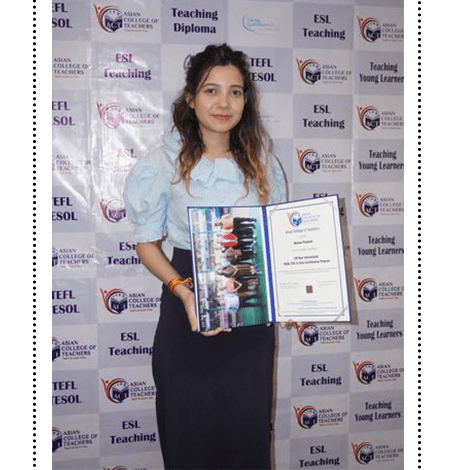 Progress your TEFL/TESOL Career with Asian College of Teachers
If you are considering a teaching English career then explore your study options with us. Asian College of Teachers (ACT) is one of the Asia's leading providers of TEFL/TESOL training and as a TEFL trainee in ACT, you will enjoy high quality teaching which will equip you for a successful teaching English career in international classrooms as well as on online platforms.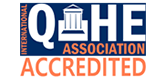 QAHE
ACT's TEFL courses are accredited by International Association for Quality Assurance in Higher Education (QAHE).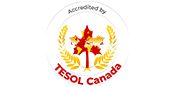 TESOL Canada
TESOL Canada accredits TEFL Courses that hold validation across the world.

CPD
ACT's TEFL/TESOL courses are certified by the prestigious body Continuing Professional Development (CPD).
Why TEFL
Today learning English has become more out of economic necessity and this has led to a huge demand for TEFL trained educators. We, at Asian College of teachers, offer a wide range of courses for TEFL aspirants which will strengthen global employment opportunities and expand horizons in today's interconnected world.
Let's take a look at some of the facts and figures: -
50,000 +
Successful Graduates from ACT
2 Billion+
English Learners in the World
100,000+
English Teaching Positions open every Year
15+
Years of ACT being the leading Teacher Training Institute
Apply Now
Our Courses
Live Online TEFL Course
120-hour Live Online TEFL Course is a webinar-based will give you the opportunity to attend live classes and take part in collaborative activities with your trainers and peers virtually from anywhere at the click of your mouse.

Course Fee: 500 USD / 400 GBP / 17200 THB
120-hour Certificate in TEFL
Asian College of Teachers' 120-hour Certificate in TEFL is a concise course in teaching English as a Foreign Language (TEFL) which will ease your entry into the arena of TEFL and open a world of teaching opportunities globally.

Course Fee: 300 USD | 250 GBP | 10300 THB
220-hour Diploma in TEFL
Asian College of Teachers' online self-paced 220-hour Diploma in TEFL will prepare you with the ESL/EFL teaching methodologies and enable you to gain confidence and get equipped with the latest methodologies of effective language teaching.

Course Fee: 450 USD | 360 GBP | 15500 THB
280-hour Advanced Diploma in TEFL
ACT's 280-hour Advanced Diploma in TEFL is a tailor made TEFL program comprising 120-hour TEFL with specialization options among – 60-hour Young Learners Teacher Training, 60-hour Business English Teacher Training, 60-hour Trainer Training Course alongside a Research Module.

Course Fee: 600 USD | 480 GBP | 20600 THB
400-hour Post Graduate Diploma in TEFL
ACT offers exclusive online 400-hour International PG Diploma in TESOL/TEFL includes 120-hour TEFL, 60-hour Young Learner Teacher Training, 60-hour Business English Teacher Training, 60-hour Trainer Training Course, 60-hour Education Management and 40-hour Special Education - Autism OR ADHD OR LD.

Course Fee: 750 USD | 600 GBP | 25700 THB
500-hour Advanced Post Graduate Diploma in TEFL
Explore a new way of teaching English as a second language with an exclusive online 500-hour International Advanced P G Diploma in TESOL/TEFL program which covers a range of English teaching methodologies prevalent in classrooms across the globe alongside education management and SEN courses.

Course Fee: 850 USD | 680 GBP | 29200 THB
Certificate in TEFL with Spl in Special Education
Certificate in TEFL with specialization in Special Education is a compact program designed for teaching aspirants planning a TEFL/TESOL career with an option to specialize in Special Education with a focus on Learning Disabilities, ADHD and Autism.

Course Fee: 500 USD | 400 GBP | 17200 THB
Certificate in TEFL with Spl in Education Management
Asian College of Teachers' Certificate in TEFL with specialization in Education Management is a unique program designed especially for those who are planning a career in teaching English abroad with an interest in education management.

Course Fee: 500 USD | 400 GBP | 17200 THB
Certificate in Teaching with Spl in Young Learners
Certificate in Teaching with specialization in Young Learners is a compact program designed for teaching aspirants planning an international career with special emphasis on young learners and offers insight into the YL teaching and learning strategies.

Course Fee: 200 USD | 170 GBP | 6900 THB
Certificate in Teaching with Spl in Business English
Certificate in Teaching with specialization in Business English Program offered by Asian College of Teachers is a short program aimed at teaching aspirants looking to gain skills and master the latest teaching methods for adult learners.

Course Fee: 200 USD | 170 GBP | 6900 THB
Apply Now
PLACEMENT
The placement cell conducts video conferencing session for our students
The placement cell addresses individually to all queries related to placement
ACT's placement department gives a complete overview on handling recruiters
Registration to the job portal and methods of searching for jobs are also explained
Our placement cell gives a step by step guideline on the following: -

Necessary documents
Introductory videos
Resume preparation
Teaching practices
Our students have placed internationally in the following schools to name a few: -
International Trilingual School, Warsaw Poland
English, Barcelona, Spain
Creative Educational Services, Abu Dhabi
Triam Udom Suksa Pattanakarn School, Thailand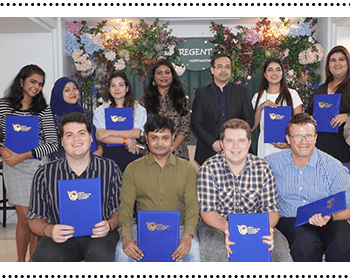 Our Trainer
We, at Asian college of Teachers, have an outstanding group of trainers who impart high quality training and share knowledge and best practices to equip students with the latest methodologies in the field of teaching and allied areas preparing them for the global classrooms.
Dr Margaret Davitt Maughan is a Senior Educator with Ed.D. Leadership, from the University of San Francisco and 35 years of experience in classrooms, curriculum development and interdisciplinary studies. She has the expertise in instructional organization and the ability to make the subject useful. Dr Maughan has also been into academic research and has several professional presentations and publications to her credit.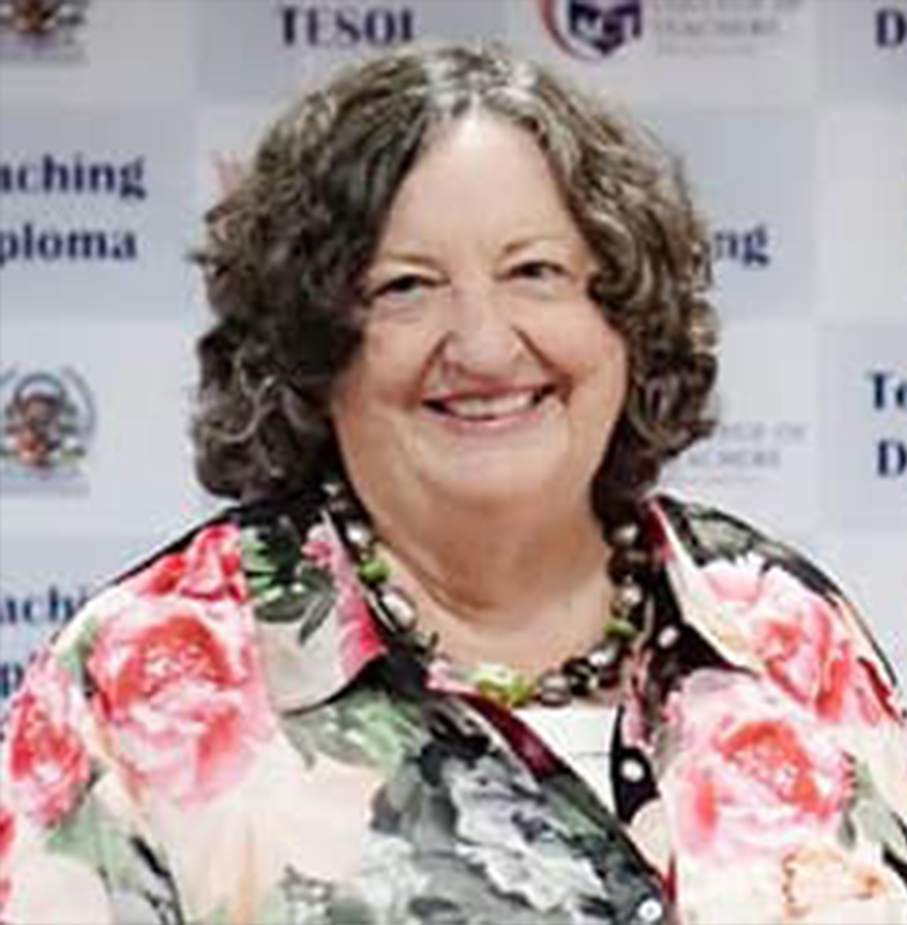 Dr Margaret Maughan
Dr Janat is a Canadian educator and PYP Baccalaureate educator who is passionate about international teacher training and has completed her PhD in Education Leadership. Presently, she is based out of Texas, USA and engaged with a leading school project She has been working at KIS – an incredible IB World School/CIS accredited international school in Bangkok, Thailand. She has 9-year experience working with Lertlah Schools in a Thai-English Program with Canadian curriculum.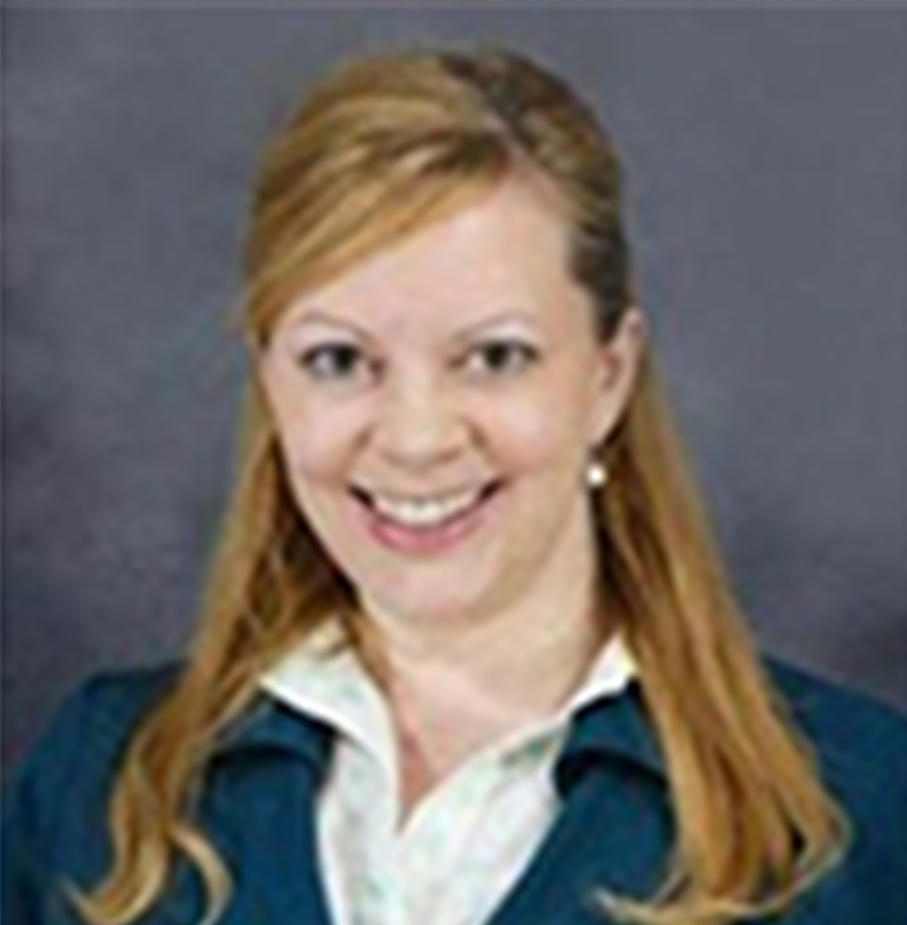 Dr Janat Blackmon
Dr Thomas James Miller is a passionate educator with 30+ years of experience at the elementary, secondary and tertiary levels across the globe. He has Doctorate of Philosophy in Education, Educational Administration, Theory and Policy Studies, Ontario Institute for Studies in Education/University of Toronto (OISE/UT); Master of Education, Modern Language Centre, Curriculum, OISE/UT; Bachelor of Education: Intermediate/Senior Qualifications, York University and Honours, Bachelor of Arts: French and English, Glendon College, York University.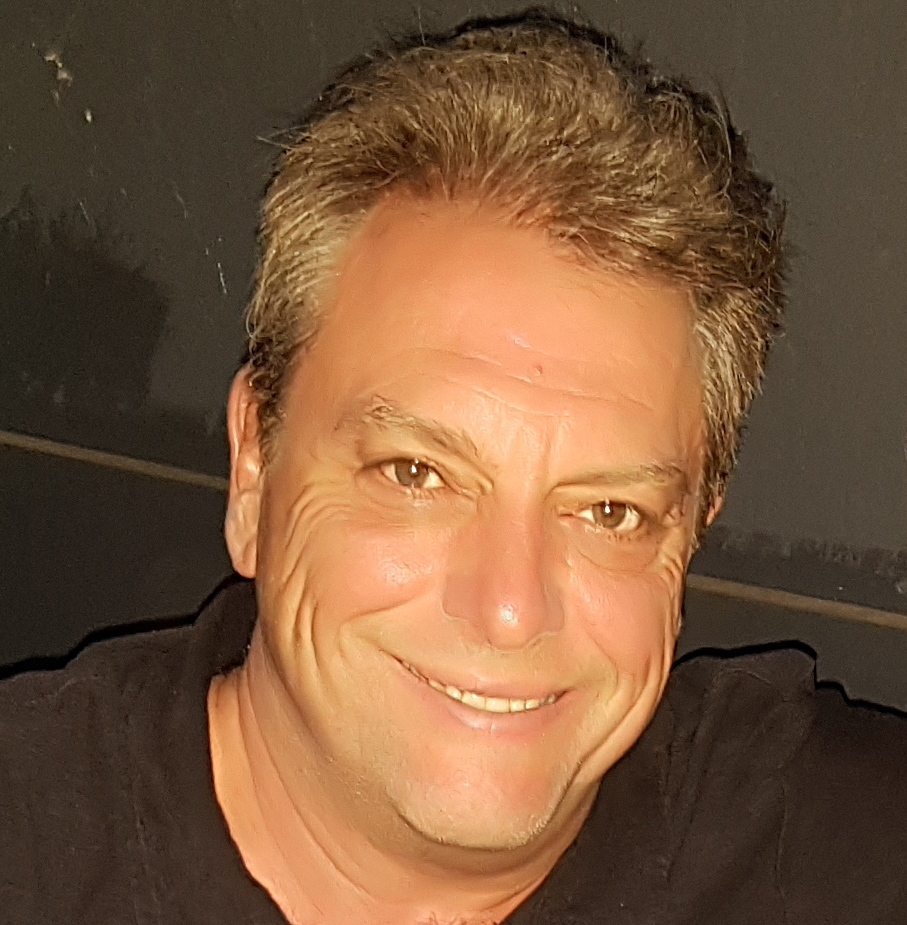 Dr Thomas James Miller
Mr Blease is an education advisor with 25 years' teaching, teacher training and school evaluation experience. He holds a Master's in Education (MEd) English Language Teaching, University of Manchester; Post Graduate Certificate in Education (P.G.C.E) from Bath Spa University and Bachelor of Arts (Hons) History from University of York. He is an IELTS examiner with The British Council and has been associated with COIS (Council of International Schools) BSO (British Schools Overseas) as an evaluator and inspector.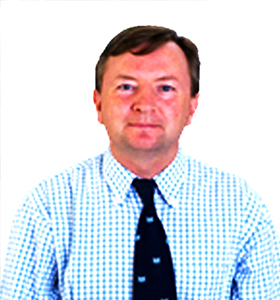 Robert Blease
Ms. Petra is a senior educator and administrator with an extensive teaching and administrative experiences in areas like Primary, TEFL and Special Education. She has started her teaching career at Frystak Middle School, Czech Republic as an Activity Director in 1989 and has since then travelled to India, Ethiopia and China teaching at schools like Bishop Cotton Girls School and Canadian International School in India, Sandford International School in Ethiopia and presently, Hanova International School in China.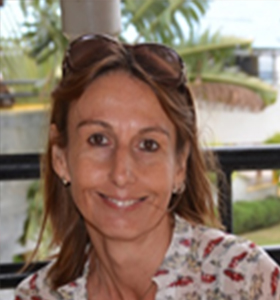 Ms. Petra Vejvodova
Live Online TEFL Courses
CURRICULUM
120 hours TEFL/TESOL course with Specialization in teaching Young Learners/Adults
FEES
500 USD | 400 GBP | 17200 THB
Contact Us for Scholarship Details
| TEFL/TESOL | Date | Duration |
| --- | --- | --- |
| Saturday classes | 11th March - 27th May 2023 | 3 months |
| Weekday classes | 13th February - 22nd March 2023 | 1.5 - 2 months |
Apply Now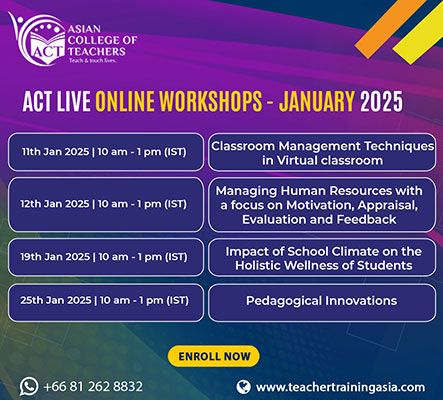 ACT will be hosting a series of Live Online Workshops throughout September
Boost your teaching career with our series of Live Online Workshops. Join us for three live online workshops with academic experts who will provide the tools and strategies for highly contextualized professional learning and help refine the pedagogies required to teach 21st century learners.
Flexible and cost-effective learning
Develop 21st century teaching competencies
Collaborate and get expert support
Interact and engage with your peers
Join us to teach and touch lives!
ACCREDITATION, MEMBERSHIP & ASSOCIATION
Awards and Recognition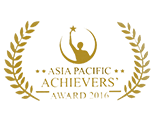 ACT bags Asia Pacific Achiever's Award 2016
Asian College of Teachers (ACT) won Asia Pacific Achievers' Award at the 10th International Seminar for Asia Pacific Achiever's Award for Education and Training held on 11th November, 2016 in the Thai capital, Bangkok. The award recognizes the noteworthy contribution and is given to those organizations for their praiseworthy performance in the field of Teacher Training and Education. The award was conferred to Asian College of Teachers by the honourable H.M. Khun (Mr.) KomDabbaransi, ex Deputy Prime Minister of Thailand.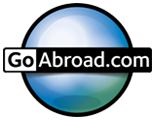 ACT becomes One of Go Abroad Top-Rated Organizations of 2017
TEFL programs offered by Asian College of Teachers (ACT) have once again emerged as one of GoAbroad's Top Rated TEFL Certification Programs of 2017 – second year in a row.This is the second year in a row that ACT has featured in GoAbroad's Top Rated Organisations & Programs of 2017. The organisation is indeed happy to get the opportunity to recognize us and our continuous efforts in providing the best services to our candidates and help them achieve their goals.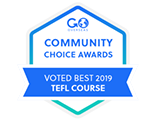 Community Choice Awards 2021 is another International Recognition for ACT
ACT takes pride to win this coveted merit-based award and being been chosen one of the Top TEFL Course Providers in the Supportand Value categories by www.gooverseas.com where winners were selected by 1,000,000+ strong community, based solely on their program reviews. This was decided after looking at the reviews from 2019. Gooverseas was founded after the realisation that aspiring teachers could gain a lot of insight by going through reviews from successful teachers/candidates, who found their dream teaching job abroad.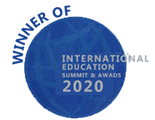 ACT wins the prestigious IESA Award on 22nd February, 2020 in Bangkok
Asian College of Teachers has won the prestigious IESA Award on 22nd February, 2020 in Bangkok for being the "Outstanding Teacher Education/Training College". International Education Summit and Awards conferred this award on ACT for its significant contribution in the field of teacher trainingand acknowledging the hard work ACT has put in to prepare global educators and make teacher training accessible to every aspirant based in any corner of the globe. IESA Awards recognizes quality in education for institutions and individuals.
What Students Say
ACT attaches a lot of importance to student feedback
You will never know how good education is except you try it,bring a teacher is being an educator and bring an educator is being an inspirational leader of your generation. As Educating and training people is a natural gift that keeps you going because you will always seek to know more

BAH TEKE
United Arab Emirates
An eye-opener in terms of learning and a steep one that too. One must continue learning in order to be successful in the classroom and outside. Managing a classroom full of noisy students is an arduous task that requires patience and resilience.It does not come easy to most people . More practical sessions can enhance these skills in a teacher since he/she needs to exercise them in class. I am working in Time Training Institute, Abu Dhabi.

NIMMY JOSEPH ZACHARIAS
United Arab Emirates
I have been working in teaching field for quite long time. Firstly I was teaching youth group in a non-profit organization in Mozambique, then I shifted to Qatar where initially I worked in a nursery as teacher for 1 year. Afterwards I worked 2 years as Shadow teacher and currently working as primary teacher assistant (3 years).

SILVIE MACUVELE
Qatar - Doha
I found my teacher training to be a fun, educational and compelling journey. The knowledge presented is immediately useful for a current or aspiring teacher. I am a parent as well, who is currently homeschooling my children, and have happily begun implemented many of the practices shared in the course.

JEROME WILLIAMS
Malaysia
I truly found the content of this diploma helpful and insightful. I can recommend this to anyone who has an interest in teaching young learners and would like to get the basics down. The communication of my coordinator never disappointed and she was always willing and ready to assist me with prompt responses (Thank you for that) Overall I am really happy about my whole year with ACT. Thank you for everyone's input!

MIEKE JOUBERT
Thailand Chiang Mai
* Disclaimer : Results may vary
Our Address
Asian Headquarter Bangkok : Number 6, Soi Ramkhamhaeng 18, Huamark sub-district, Bangkapi district, Bangkok 10240
UK – Registered Office : 27, Old Gloucester Street, London – WC1N 3AX, UK
USA Contact Office : 7119 W. Sunset Blvd, Los Angeles, CA 90046, USA