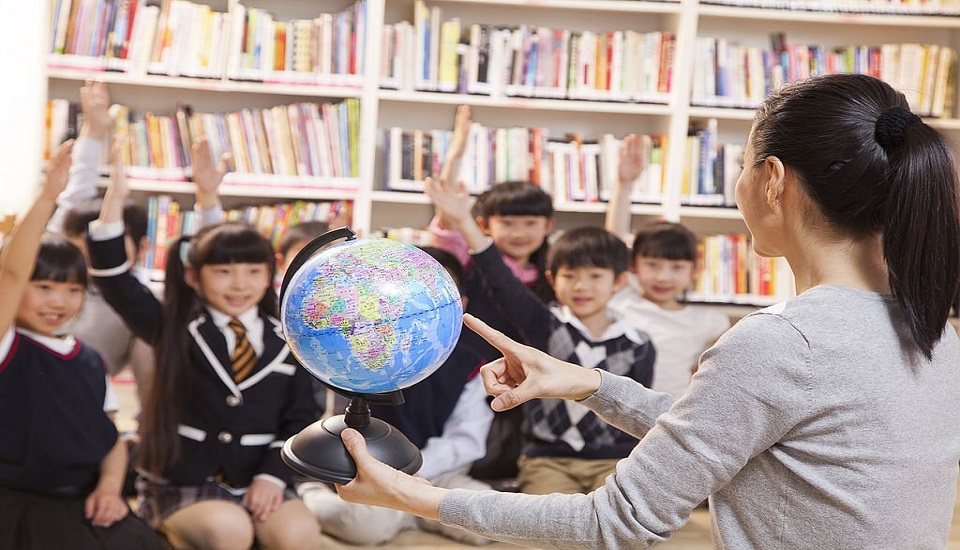 Things To Know Before Planning An ESL Career In China
With a huge population, growing demand for English, and a distinct and exciting culture, China has long been one of the most popular destinations for teaching English abroad. Let us now see the various teaching opportunities and other things related to teaching English in China.
Types of Teaching Jobs in China
Private Language Schools
Different from both international schools and public schools in China are the ever-growing private English Language Learner (ELL) centers and schools that are also quite competitive. Among these companies are Wall Street English, EF (Education First), Longman Schools, and many more, some of which focus on only adults, while others teach only young children.
Though the pay here in private ESL schools in China are quite lucrative, you will also need to work more hours by teaching about 5-20 students (in the evenings and on the weekend). As these ESL companies are for profit-making, therefore there is a lot of pressure on teachers to make the paying parents happy. To easily teach English in China, working for an ESL school is the way out that you will find in the largest cities, to smaller, less cosmopolitan areas.
Public Schools
Working in public schools in China may pay you less than private language academies, but English teachers also work fewer hours and have longer and more frequent holidays. Class sizes in public schools tend to be much larger, and can go up to 50 students per class. You will get hired mostly as a supplemental spoken English teacher, so you may teach multiple schools. For teaching in public schools, you must create your lesson plans and show great flexibility in topics and teaching methods.
In other words, getting a job in public schools is tougher; however with good experience in international teaching, or if you speak Chinese, applying for a position in a Chinese public school may be a good option for you.
Private Lessons
Private tutoring is quite common in China as several teachers find jobs as private tutors for wealthy families or businesses. With a high demand for private spoken English tutoring, especially for adults and high school students, the demand for English teachers is also high. With minimal planning, private tutoring can be a great way to make extra money while living in China.
Looking for Jobs in China
If you want to enjoy the fast city-life, fast-food chains, international cuisine, and translation assistance, then metropolitan areas like Shanghai, Beijing, or Hong Kong is your best bet; however, if you are looking out for a more challenging lifestyle, then try out other provinces where you'll find lush landscapes, less traffic, and welcoming locals.
When searching online for teaching jobs in China, language can be a great barrier. Hence, if you want to land a job in China, try recruiting agencies like Reach To Teach, CIEE and Set in China that will help you in searching for a job you're interested in as well as provide you with more information or tips with your job search.
It is worth noting that different types of schools will provide you different experience from the others. International schools in China usually offer higher salaries than most, but getting a position here is highly-competitive. However, you can easily find which schools have available English teaching jobs as most Chinese international schools have their websites,
Hiring English teachers in China happens year-round; however, the peak hiring season is the month of November. Try out a Certificate in TEFL program to enhance your chances of getting hired
Required Qualifications to Teach in China
To legally land a job in a school in China, you will need a bachelor's degree, an International Certificate in TEFL, a valid passport from a native English speaking country, and clear criminal background verification.
In case you do not have a passport from a native English speaking country (U.S., U.K., Australia, New Zealand, Canada, South Africa), two years of teaching experience and a TEFL qualification will help you teach in China.
China Work Visa & Sponsorships
Obtaining a Chinese work visa (Z visa) can be taxing and a bit expensive, but with proper documents and with the help of an experienced school, it may not be as hard as it seems, as a letter of acceptance from a school will help you get a work permit. Apart from a work visa, you will need a residence permit and a medical record stating that you are free of TB, HIV, and any drugs. Most schools pay for your visa and the associated fees; however, each school is different.
Salary and Cost of Living in China
Salaries vary greatly depending on the type of school and teacher experience. For a first-year ESL school teacher, the average salary is $1,200 a month with free housing or if it is above $1,600, housing is unlikely to be included. Private and international schools will pay you approx. $2,800 - $4,300 per month. Many schools also include free flight fares.
There are several cheap apartments ranging between $350 and $650 a month plus utilities depending on the city; with the meal budget being $6-15 approx. a day.
Conclusion
Therefore, currently being one of the biggest ESL hotspots in the world, planning for a teaching career in China with a Certificate in TEFL program is a great idea! With all the important information shared in this blog and a bit more research from your end, you are well-prepared to land a good job opportunity in the largest and most populated Asian country!
Written By : Victoria Lewis
---