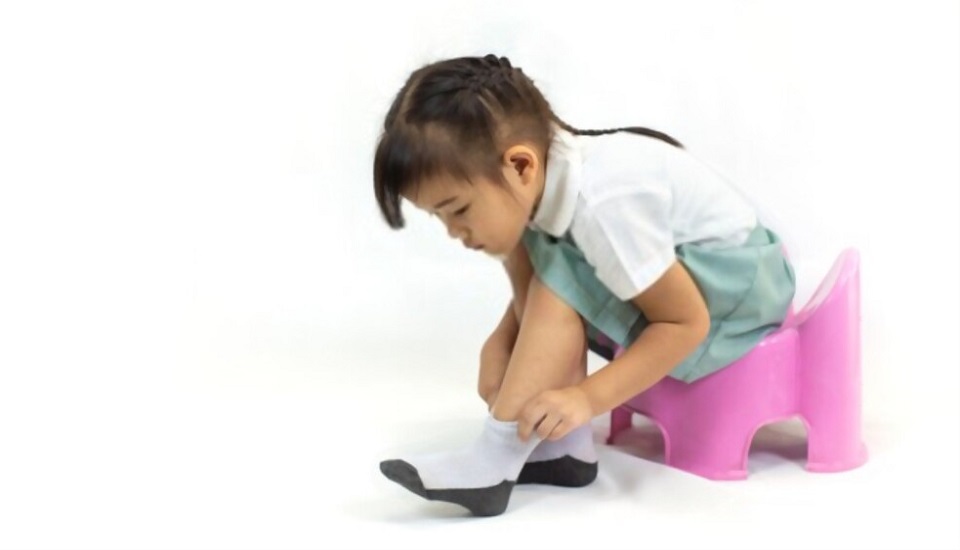 Help Your Child To Become An Self-Care Expert!
Toddlers are full of energy and their mind is full of curiosity. I can understand what exactly goes through the mind of parents when they have to get them ready before joining a school. There are various dos and don'ts that kids have to learn before they join the school. A child develops lots of emotions exactly from the time they're born. A postgraduate diploma in early years care and education can give a thorough idea of how to nurture a kid's constant developmental phase.
Self-help skills for preschoolers are quite essential as they will help them to face the real world they'll be stepping into soon. A common question often arises regarding promoting self-help skills is that what adults should do. There are several educational programs and one special among those in the early year's care and education teacher training program that can help adults to figure out what self-help a toddler must learn before entering a school.
WHAT DO SELF-HELP SKILLS MEAN?
Let's get it straight, self-help skills are those abilities that make children self-dependent. They're capable enough to serve themselves to a great extent and they get a notion of independence. These skills motivate them to become more active and therefore, teaching young children the benefits of self-help care skills is necessary.
Having a sane knowledge of self-help also create a positive impact on the mental health of children. As soon as they gain a sense of independence, they become more confident. Early childhood professionals like early childhood educators know how to inculcate the values of self-care abilities in preschoolers.
See how early childhood educators take care of kids:
SELF-CARE LESSON PLANS FOR PRESCHOOL KIDS:
In the long run, these self-help skills boost the professional development of every individual. A young child who knows about brushing teeth twice a day, tying the knots of shoes, using hand sanitizers, dressing up neatly, etc., has a handful of learning experiences that will reflect in an optimal amount in the future.
The first way in making a child independent is to teach her/him how to eat food without any external help. That is a serious phase where a child nags a lot because she/he likes someone to feed her/him. Early years care educators can help kids to hold the food with fingers that are small in size. Kids can be taught how to use spoons and most importantly, they should be given thorough training on how they should make nibbles.
Drinking water from a glass is a significant lesson because kids only slip when it comes to holding a glass. They must be taught to hold a glass properly and should be told that the glass will fall and break into multiple pieces creating a mess that is undoubtedly unwanted. Such teaching practices will encourage a child to become self-dependent. Early learning is needed because the morning always shows the day.
Dressing up and undressing is another important factor that a child must learn. Parents these days remain extremely busy with their organizational commitments and as a result, spending a lot of time with their kids is not an easy one. Therefore, the learning and teaching practice of how to dress up and undress must go on simultaneously.
Children always love to imitate their parents. Next time when you're making the knots of the tie, hand one to your child and knot it together. This kind of task-based learning method will always make a kid proactive to learn new activities that will elevate their self-care or self-help skills. On the other day when you're not in a rush, ask your child to showcase their talent. Trust me, they'll love to show it to you.
While doing household chores, ask your kids to accompany you. In the case of an early year educator, she/he can play games like CLEAN UP where it will be more like a drama. The educator can enact how to keep utensils or crockeries in the exact location after those are being cleaned. Parents can wash dishes and ask kids to keep them on the shelves or racks. The kids will learn to keep things in place and an entire mess can be hence, avoided.
Toddlers or pre-schoolers need to understand the importance of hygiene. Kids between ages 2-3 years should be given potty training, i.e., how to use the loo, how to clean up once they're done with the excretion process, use lotions to wash hands thereafter, wipe the body parts with lotions, and so on.
In terms of making food, parents and early years educators should also give training to toddlers. They should be taught to prepare food that will not take much time and will stay refrain from the gas oven because it is too risky for them. Simple food like sandwiches using tomatoes, cucumber, and a cheese slice can be a quick and easy type. Tomatoes and cucumbers should be sliced by parents and anybody who is an adult. Applying spreads on a loaf can be another no-sweat and go-to snack that kids can learn to make.
IS IT EASY TO BECOME AN EARLY YEARS CARE AND EDUCATION TEACHER?
Well, nothing can be achieved easily, and therefore, we should not say that becoming a preschool teacher or an early years care educator is butter smooth. The teacher must have enough patience to handle toddlers because not every kid is calm-headed. A preschool tutor should tackle these kids tactically and practice important things will them in a playful manner so that they participate actively in the entire learning process.
Early years care and education courses are providing an exact curriculum to preschool teachers so that they can teach preschoolers about self-help skills in the best way possible.

To know more about this course, visit: early years care and education course
Or call: 1800-212-6400
Written By : Park Jin Ae
---