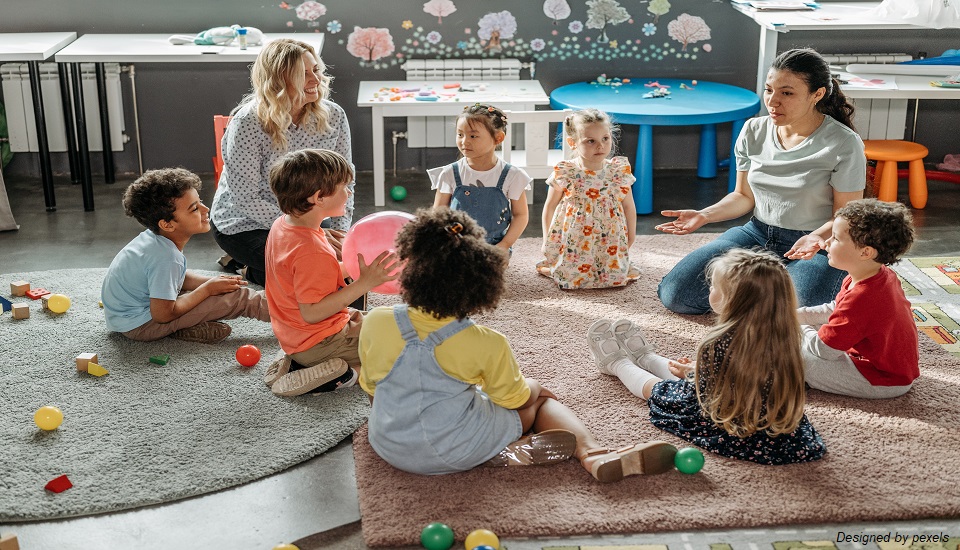 How Can Companies Offer Employee Childcare Benefits To Retain Employees?
Employees these days are facing a huge challenge to find a workplace that has an inbuilt childcare infrastructure for working parents. They often struggle to meet workplace demands while attending to their young children at home. This is creating a huge stress factor for them and is also affecting the mental health and employee productivity of the most commendable employees.
So, how can you retain your best workers in this worst-case scenario by offering them an uplifting environment to uphold their workplace responsibilities and parenthood with equal rigor? Well, for starters you can always consider undergoing a diploma in educational administration and management. For the rest of the techniques and strategies, stay tuned.
Factors Affecting The Childcare Industry?
With the recent wave of economic recession, mass layoffs across industries and verticals have adversely impacted childcare owners, teachers, parents, toddlers, and infants. Here are some of the factors that affected the childcare industry.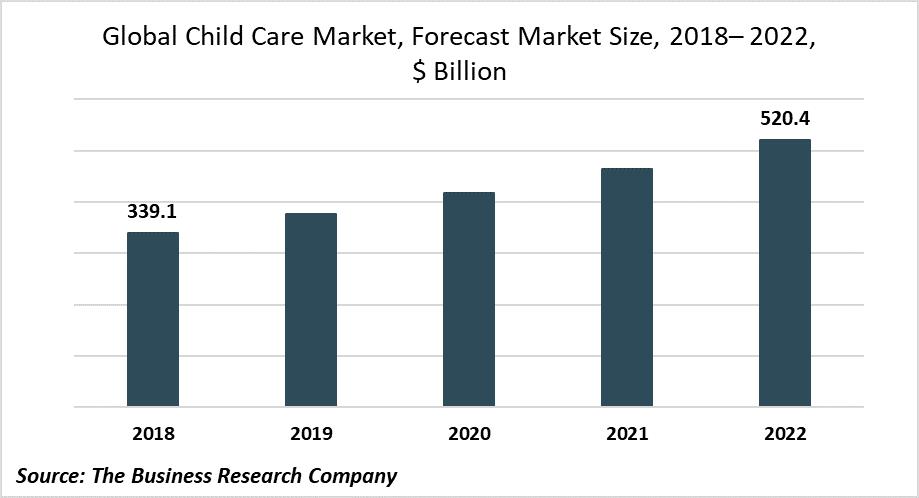 Source: thebusinessresearchcompany.com
Due to rising costs of safety and health and staff shortages, most childcare owners were bound to shut down their centers. Reports say that 50% of the childcare owners used their saved-up finances to pay the debt they took during the pandemic.
Childcare workers are massively quitting their jobs to join established companies like Amazon, Starbucks, Target, Mcdonald's, etc. This is because they were highly underpaid and most people often thought this job to be equivalent to babysitting.
After the pandemic as working parents were required back into office by their employers' ad with the closures of daycare, finding affordable childcare centers is tricky. As a result, a vast majority of mothers have decided to leave their job at the peak of their careers.
For employees who have been laid off recently, finding an affordable childcare center is painful. Moreover, with lost wages, they also lose access to a retirement program and health insurance which makes managing finances challenging.
Offering Employee Benefits- Positives
Here are some of the positives companies can gain by offering childcare benefits to their employees:
Employees feel more productive at work.
They feel the company is supportive of their work-life balance.
Employees are less likely to leave their jobs to pursue other opportunities as they are happy with the benefits they receive.
They are more likely to return to their workspace after giving birth.
With the possibility of onsite daycares, employees feel more involved.
5 Ways Companies Can Support Working Parents
Here are five ways by which companies can extend support to their devoted working parents:
Onsite Childcare Facilities

Having an onsite childcare facility is highly beneficial for both employees and employers. Parents will not have to worry about their children as they will only be a few minutes away from them. Moreover, it is much more affordable for the parents to send their child to a company subsidized daycare rather than private facilities.

Companies can gain tax benefits from building an onsite childcare center. They can claim up to 20% of their center's expenditures with 10% of the referral expenditures throughout the year.

Paid Leaves

Paternity and maternity leaves are becoming highly crucial and most the employees look for this benefit before considering a job prospect.




Source: benefitnews.com


The amount of time offered however varies from company to company. Most companies offer a minimum of eight weeks of maternity leave and 4 weeks of paternity leave.

Child Care Subsidiaries

Many companies these days have begun to offer assistance with college tuition. However, it turns out that childcare facilities costs way more than that. Thus, offering childcare subsidiaries to new parents is highly beneficial for the employees.




Source: bls.gov


This can either be a one-time payment or a regular bonus that is paid monthly along with their wages. You can also create creative financing models to cover childcare costs during the first five years as it is considered to be the most expensive months for parents.

Back-Up Child-Care Services

Companies often offer backup childcare services subsidized by the company, in part or whole. These benefits have enabled the employees to choose service providers ahead of time while maintaining the efforts to offer more personalized care.

You can partner with a childcare provider to offer coverage in either day care or at home during unforeseen circumstances.

Adjustable Work Schedules

Allowing your employees to work remotely or for flexible hours with a pick-and-drop facility for their children can help you retain your employees. If the company can prove that they are hard-working and responsible enough to complete tasks within shorter durations or can work from home, then it costs the company nothing and they can offer a more flexible work schedule.

Additionally, show your employees that you prioritize and care about their work-life balance. Hence you are demonstrating that you trust their work ethic and believe that the given tasks will be completed on time, even when they are not being watched.
Childcare Management Made Easy
Now that you know offering childcare benefits is a business necessity, weigh the pros and cons before making any decision. However, it is vital to remember that adding such benefits can potentially make an immense difference in the satisfaction of the employees. If you are the director of a childcare center and are looking for ways to enhance your employee benefits, consider pursuing a diploma in educational administration and management to transform your workplace into a successful organization where working parents love to work.
Written By : Park Jin Ae
---