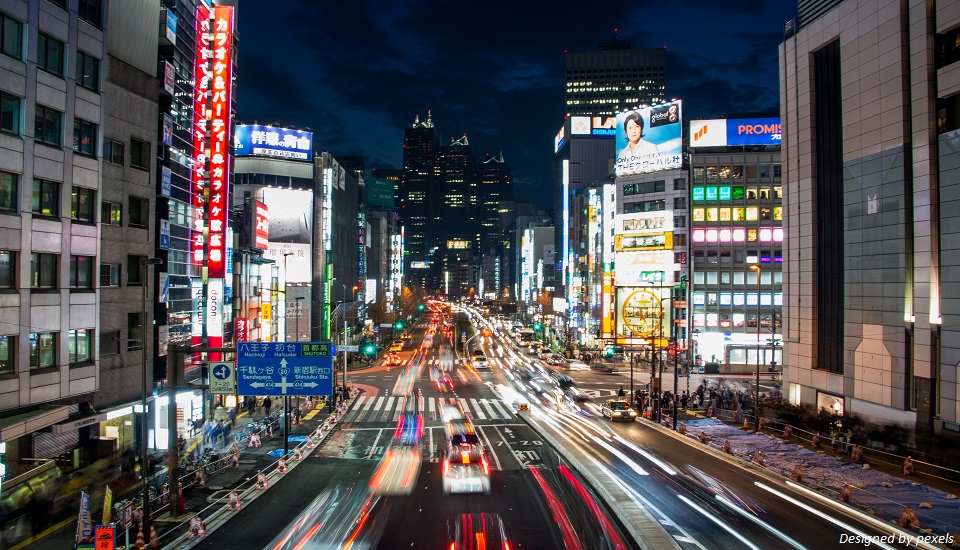 Start Your TEFL Journey Today By Teaching English In Tokyo, Japan
Tokyo, the bustling metropolis of Japan, is a sought-after destination for those who wish to teach English. The city is home to a large number of language schools, universities, and private institutes that offer opportunities for native English speakers to teach English to non-native speakers. However, before embarking on a career to teach English in Tokyo, it is vital to understand the educational and visa requirements, as well as the different types of jobs available.
So, if the land of the rising sun beckons you to its shores and you dream of sitting under the cherry blossoms by the day and having fun at a karaoke bar at night, here is everything you should know for your dream to come true.
Educational Requirements
Tokyo, Japan is always in high demand for English teachers as Japanese students are always keen to learn English. So, if you are interested to teach English in Tokyo, you are in luck and to be a successful applicant you must:
Be a native English speaker or have a near-native fluency
Have at least Bachelor's degree from a reputed college or university
Have a recognized IELTS/TOEFL certificate with a score of 6.5 and 90 respectively
Hold a minimum of 120 hours of TEFL certification (typically required)
Teaching experience of 2+ years (for public schools, colleges, and universities)
Be between 18-35 years of age
Visa Requirements
To work in Japan as an English teacher, a valid work visa is required. The most common visa for English teachers is the Instructor visa, which is issued to those who will be teaching at a language school or other educational institution. To obtain an Instructor visa, the following requirements must be met:
A valid passport
A Bachelor's degree or higher
A sealed transcript of your college or university
A job offer from a Japanese employer
A certificate of eligibility, which is obtained through the employer
Passport size photographs
Clear criminal background check
Clean health checks and drug tests
Start-up costs of around $2,600-$4,200
Types of Jobs
There are several types of English teaching jobs available in Tokyo, each with its own requirements and benefits. Some of the most common types of jobs include:
Language Schools/Private Academies


Language schools, also known as eikaiwas, are private institutions that offer English classes to non-native speakers. These schools usually have flexible hours and offer training and support for new teachers. Some of the most popular language schools in Tokyo include Nova, Berlitz, and ECC.

These schools tend to hire all year round and some of them also offer housing allowance and airfare. Similar to Taiwan and South Korea, there are a large number of cram school chains in Tokyo such as Gaba and AEON, that hires qualified teachers. Being a private teacher you can expect to earn around $1,700-$2,500 per month.


Private Tutoring


Private tutoring is another option for those who wish to teach English in Tokyo. Private tutors can set their own schedules and rates and can work with students of all ages and skill levels. However, finding clients can be difficult, and it may take some time to build up a client base. Hourly tutoring rates can hover around $28, hence depending on the number of hours you put in, you can earn a handsome amount.

You can also teach students online as the demand is exploding and more and more companies are looking for online teachers to cater to the needs of their students. While you can teach English in the schools of Tokyo without a degree, you can teach them online with just your TEFL certification.


University Positions


Universities in Tokyo often hire English teachers for full-time positions. These positions usually require a Master's degree and prior teaching experience. University positions offer a higher salary and more benefits than other types of teaching jobs, but competition for these positions is high.

As a teacher in one of the reputed universities of Tokyo, your monthly salary can be around $2,700-$5,400 depending on your qualifications and experience.


Public Schools


English teachers can also work in public schools in Tokyo. These positions usually require a Bachelor's degree and a teaching certification. Public school teachers often have set schedules and follow a curriculum, but they also have more vacation time and holidays than other types of teachers. You can expect a salary of around $1,700-$2,500 per month.

The hiring process takes about 4-6 months and new recruitments are usually posted in August. Working hours are standard from around 8:30 am to 4:30 or 5:00 pm. To secure a position in a public school you can apply for JET, the government-sponsored program, and work as an Assistant Language Teacher (ALT), Coordinator of International Relations (CIR), etc.

Teach And Live In Tokyo, Japan
Tokyo is considered to be one of the most expensive cities to live in for expats. However, it is certainly possible for you to find well-paid teaching positions here. Keeping in mind most institutions offer accommodations for their teachers and local meals ate pretty affordable, the cost of living is manageable if not luxurious initially. But if you have an International Diploma in TEFL and possess years of experience, securing a position with competitive pay will not be difficult. So what are you waiting for, gather all the credentials and be a part of the exciting and motivating work culture.


Written By : Victoria Lewis
---