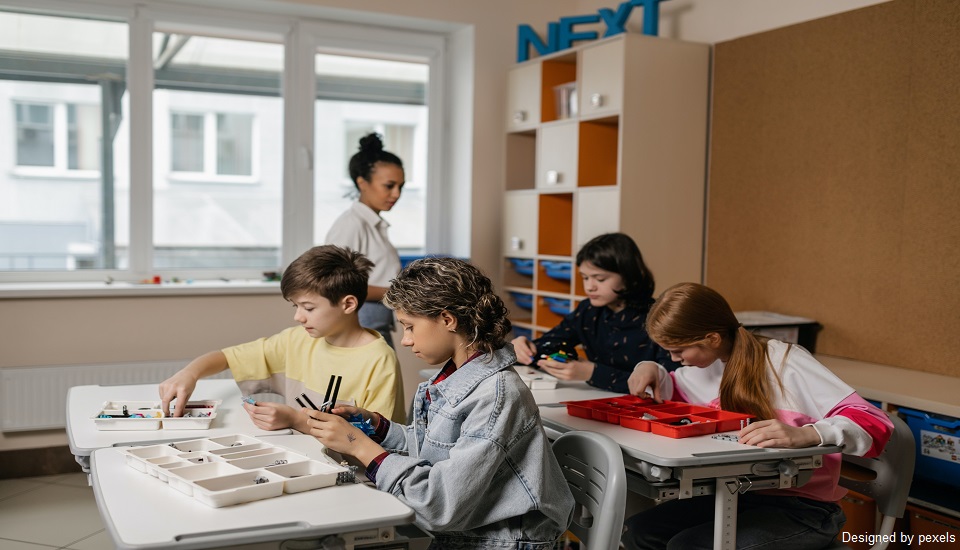 Make Engaging Learning Experience With These 5 Essential Innovative Teaching Strategies
Nowadays, students are already under immense pressure because of the competition they have to face from a very early age, first academically and in extra-curricular activities as well.
According to the standard.asl.org online survey, most students are under immense stress to achieve good grades.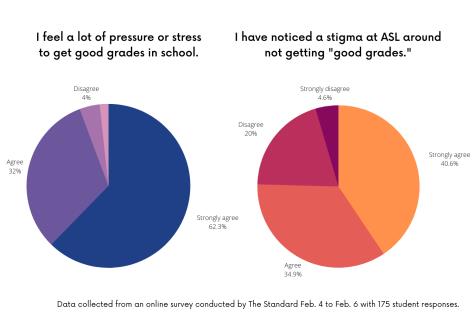 Source: standard.asl.org
Those who have experienced a responsibility of making the learning experience easier to understand, they can make the learning experience interesting and engaging by using and implementing innovative teaching ideas. Innovative teaching ideas not just make learning an enjoyable experience for students but they will be able to retain the lessons also for a long period of time.
So, without any further delay, let's get to know some interesting and innovative teaching ideas which you can implement in your classroom to make the learning experience engaging and interactive for the students.
The Importance of Pre and Primary Education
Earlier or Pre and Primary education is very essential for the development of children. It sets the foundation for learning, helps identify each child's unique talents and abilities, and builds on them from the start. Early education has been proven to provide a number of advantages, such as improving emotional, social, and cognitive skills.
Teachers who have become a pre and primary teacher or even experienced teachers must be especially aware of the importance of these years. Preparation and continuing development is essential for educators, who must be up to date on the most recent research and techniques for engaging and motivating young students.
By applying innovative teaching strategies, academics can ensure the best possible learning experience, allow the youngest learners to practice their skills, and help them develop into the best versions of themselves. Teachers must seize the opportunity to provide guidance and support to young learners and work with them to create a lifetime of learning.
Innovative Teaching Strategies for Pre and Primary Teachers
1. Use of Story-telling method
Story-telling is one of the most impactful ways of teaching if you use it in your classroom. It can help students to learn all the lessons better and they can also understand complex concepts as well.
While you're using story-telling to make the lesson easier to understand, students can relate to the story and understand it better which will also help them to remember it for a longer period of time.
2. Hands-on and interactive activities
Hands-on and interactive activities are a fun way of learning which also gives student the opportunity to practice and implement that in real world.
For instance, those who have become a Pre and Primary teacher can create role-playing activities inspired by stories they read. These activities require students to break down and recreate the plot, while also developing their reading, writing, and communication skills. This type of activity is entertaining and helps students recall the plot of the story by making the reading material come alive.
Incorporating creative activities such as puppet shows, art-related activities, and outdoor games will also help channel a student's energy into learning. These activities can be adapted to the student's interest as well as the topic being taught.
Teachers should be creative and set realistic goals when planning and implementing interactive activities. This will help ensure that learning remains fun and engaging for the students.
3. Encourage Student's Creativity and Critical Thinking:
During the academic progress of every student who has become a pre and primary teacher or an experienced teacher, they should encourage to express every student to showcase and their self creatively and use their critical thinking as well. This will help to improve students to come up with creative solutions to difficult and complex problems in any situation in life.
Teachers can introduce of using manipulative, Lego blocks, art supplies, writing prompts, and even simple exercises like filling in the blanks and completing Mad Libs, which will definitely helps students to develop their critical thinking skills ad creativity as well.
4. Introduce the concept of there's more than one right answer:
From the early age every teacher teach their students to memorize the answer of a particular question, with this method they may achieve success academically but in real world there's more than one right answer for a single question.
You can ask open-ended question related to any topic and let student to come up with uniques answers and not front he textbook. This will make them confident and help them to think on their feet, which will serve them positively in their life in a long way.
5. Promoting collaboration
Collaboration between students is a very effective way to encourage learning in a more dynamic and interesting way. The exchange of ideas, opinions, and solutions towards difficult tasks can significantly improve levels of comprehension. The best way to promote collaboration between students is to create study groups and assign tasks that need to be completed together.
Aside from the idea of study groups, teachers should encourage other creative forms of collaboration such as peer-to-peer mentoring, interactive activities and cooperative learning. This will generate a much more productive educational atmosphere.
When students collaborate, they also learn important social skills such as communication, leadership, and respect. Because of this, they become better at teamwork and problem solving which are essential skills of the future.
In addition, collaboration also allows students to share their talents, ideas, and capabilities. It helps them to value each other's opinion, encourage one another, and create a better learning experience.
Use creative teaching method to help students to grow
Teacher's responsibility is not just delivering lessons into classroom, they also need to make sure that their students is understanding the lessons properly. With a Certificate in Pre and Primary Teacher Training Course, you can upgrade your teaching skills with new innovative and creative teaching strategies, which could make the lessons more engaging and interactive for the students.
By using the above-mentioned strategies and adapting them to their particular classroom situation, teachers can ensure that their students become actively engaged in the learning process and develop a deeper understanding of the material.
Additionally, these strategies can help promote critical thinking, problem-solving skills, and empathy, making them a valuable asset to any educational setting.
Written By : Ruchi Mehta
---